George Cross Holders from The Reserve Forces of Greater London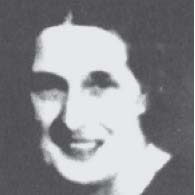 Fraser (later Barry), Harriet Elizabeth, Miss
Staff Nurse, Territorial Force Nursing Service
31st January 1919 (Awarded Albert Medal in 1919; surrendered for the George Cross in 1972)
Award Citation
Early in the morning of 1st October 1918, a serious fire broke out in No. 36 Casualty Clearing Station at Rousbrugge in Belgium. At the time, some of the patients were undergoing serious operations in the abdominal and general operating theatres, the walls of which were composed of wood. The first intimation of danger in the theatres was the extinction of the electric light accompanied by volumes of smoke, and almost immediately the wooden walls burst into flames. The two Sisters and Staff Nurse Fraser helped to carry the unconscious patients to safety and then returned to the burning wards to help the other patients. During this time ether bottles and nitrous oxide cylinders were continually exploding, filling the air with fumes and fragments of steel.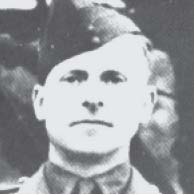 Harris, Roy Thomas, Captain
The Queen's Royal Regiment, Croydon Home Guard
Thornton Heath, Surrey, 18th September 1940
Award Citation
His year of birth was believed to be 1903 and he died at Wolverhampton on 18th August 1973. He was a member of the Queen's Royal Regiment Home Guard Battalion in Croydon. At the time of his award, Harris was a member of Croydon ARP Engineers' Service. He was awarded the George Cross for dismantling unexploded bombs at Langdale Road School, Thornton Heath, Surrey, on 18th September 1940. The problem was a new one to Captain Harris who at that time was Chief Combustion Engineer to Croydon Corporation. He showed conspicuous bravery in dealing with these exceptionally dangerous devices. He later joined The Royal Engineers and attained the rank of Lieutenant Colonel.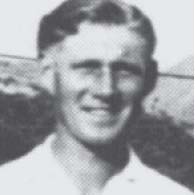 Spillett, Brian, Lance Corporal
Other Decorations – Bronze Medal of Carnegie Hero Fund Trust
29th June 1965
Award Citation
At 5.30am on 9th January 1965, a fire broke out in a house at Waltham Cross, Hertfordshire. Mr Spillet, attracted by the shouting, arrived there only partially dressed and was told that a man was still trapped in the house which was now blazing furiously. Despite attempts to hold him back, Mr Spillett insisted on going into the house, but he failed to get the man out and he himself died a week later from his injuries.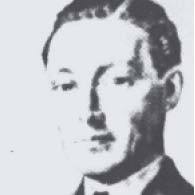 Tollemache, Anthony Henry Hamilton, Flying Officer (later Squadron Leader)
600 Squadron, Auxiliary Air Force. ADC to Field Marshal Earl Alexander of Tunis, Governor General of Canada, 1946
6th August 1940
Award Citation
On 11th March 1940, at Manston, Kent, Flying Officer Tollemache was the pilot of an aircraft which carried a passenger and an air gunner and was engaged on a searchlight co-operation exercise. When approaching the flarepath to land, after completing the exercise shortly before midnight, the aircraft struck a tree and crashed into a field where it immediately burst into flames. Flying Officer Tollemache was thrown clear of the wreckage and his air gunner also escaped. However, realising that his passenger was still in the aircraft, and despite the intense heat and the explosion of small arms ammunition, Flying Officer Tollemache tried to break through the forward hatch and rescue him. He persisted in his efforts until his own clothing was ablaze and he had suffered injuries which nearly cost him his life.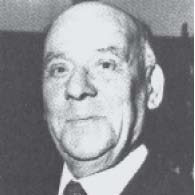 Williams, Sidney, Sergeant
1/ 6th Battalion The London Regiment
30th August 1918 (Awarded Albert Medal in 1918; surrendered for the George Cross in 1972)
Award Citation
On 4th January 1918, in France, a soldier dropped a lighted match in a dug-out which had been used as a store for gunpowder. Although most of the gunpowder had been removed, there was a considerable amount scattered on the floor which caught fire. The soldier was overcome by the fumes, and in spite of the volumes of smoke issuing from the dug-out, Lance-Corporal Williams went in and rescued the soldier, who was by then badly burnt and unconscious. The Lance-Corporal, who was severely burnt himself, had to carry the man up twenty steps, and if it had not been for his prompt action, the man would have lost his life.